Services
Final Touch offers an incredible amount of home services. From real estates sales to the smallest of home improvement projects there really is nothing we don't do. Finish carpentry, hardwood flooring, tile, epoxy floors, interior painting, kitchen installs, built-in cabinets, remodels, new home constructions, closets shelving and much more.

Real Estate
In conjunction with Trainer Real Estate of Bryantville we offer the full range of real estate services. For more information on this service please contact Lawrence Trainer at 781-293-7990.
Finish Carpentry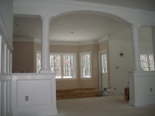 Want to dress up your home? Our carpentry department offers it all. Hardwood stairs, crown molding, chair-rail, wainscotting, coffered ceilings, baseboard, window etc. Please view our photos page for more. Free estimates available.
Epoxy floor coverings
This exciting new product designed for garages and basements gets rid of that old stained cement floor. Epoxy permanently gets rid of that dusty residue that forms on top of cement. Any spills (gas,oil,paint) can be washed right off. Available in a number of styles and finishes from chips (shown below), to sand, to straight colors with designs. We first use our diamond grinding equipment to take the floors to their original cement color and level out any variations in height. At this point any existing cracks will be elimated. Last is the application which is the base color, application of texture, gloss coat and finally a uv protectant to prevent fading over time.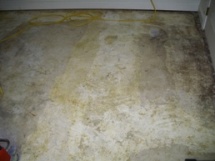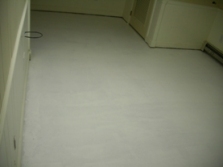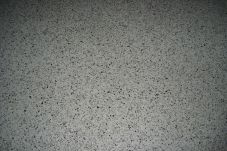 Hardwood Flooring
From traditional installs to customized designs and inlays. We are happy to copy, customize or create any floor for you. Prices vary and free estimates are available.